Austrailan Rally Car (156)
Details of Chassis 156 ME Rally Car
By Greg Smith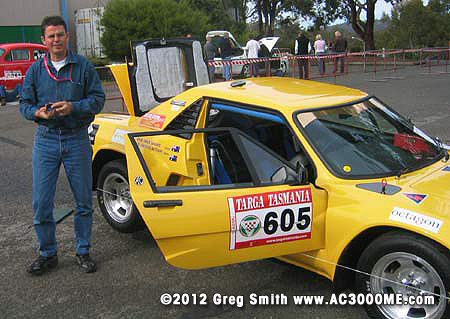 ME chassis 156 was imported to Australia from the UK having the previous Registration mark SPB 452X.
It was apparently built as a turbo model and shows the standard evidence of these models in having had a significant engine bay fire.
It was retro fitted with a factory 3 Weber set up at some stage and also showed evidence on strip down of having been over on its roof at least once!!
Our brief was to prepare it for Tarmac rallies and to have it able to be readily changed back to a specification to suit Historic circuit racing in Australia.
The whole car was stripped, chassis and tub repaired and an F.I.A. roll cage fitted which required the rear braces going through the rear window.
This was achieved by making the window in acryic and vacuum forming some neat penetration covers to waterproof the assembly.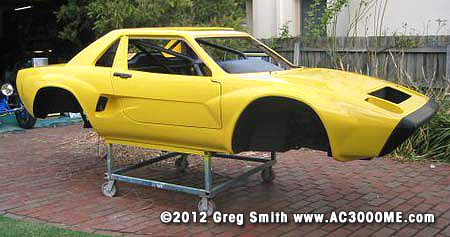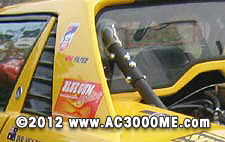 The suspension was completely overhauled with new ball joints and the steering was re-built.
The shockers were replaced with specially made coil over Bilstein units with Eibach springs these being fully adjustable for ride height, spring rate and bump and rebound settings.

The wishbones have the standard aftermarket adjustable rose joint ends to overcome the rear end steer problems and the car is fitted with upgraded sway bars at each end.
The brake master cylinders were rebuilt and deemed adequate as were the rear Fiat 131 calipers, but for tarmac rallies large ventilated discs and Girling AP 4 pot alloy calipers were fitted to the front. This car really stops and has the best brakes I have ever used.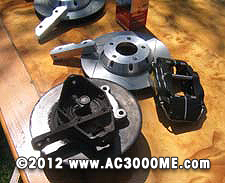 We utilized the standard Wolfrace wheels (one of our regulations here) and fitted Dunlop Formula R 195/60R 14 tyres which have proved good for our application.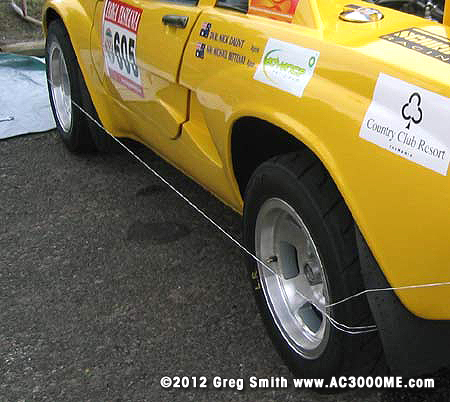 The cooling system has been upgraded with the fitment of an alloy radiator and two good 12" shielded thermatic fans.
The fuel system likewise has been changed to an alloy tank with ½" fuel lines feeding a Holley Blue fuel pump into a regulator, guage, then a distribution block to the three carbs.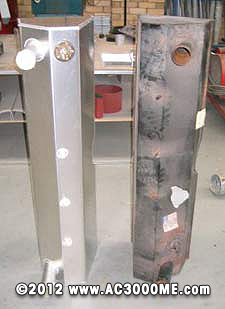 These have been set up with a cold air box which seals on the underside of the engine cover and has integral trumpets fitted to it.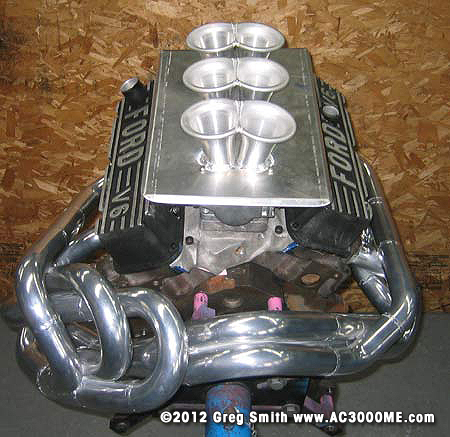 The engine is reasonably special ,with good heads, steel flywheel , roller rockers , special cam and gives off just short of 300 BHP, well maybe 25 short, but it sounds good!!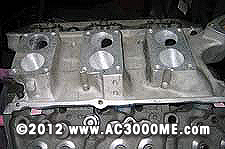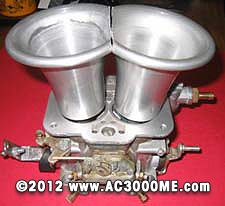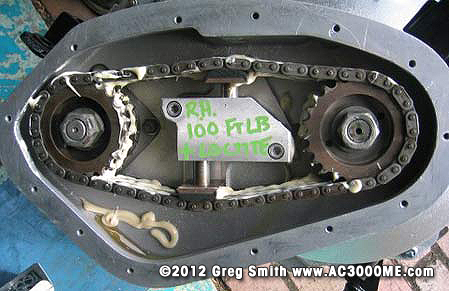 The extractor exhaust pipes were all made in house as was all the fabrication, trumpets etc.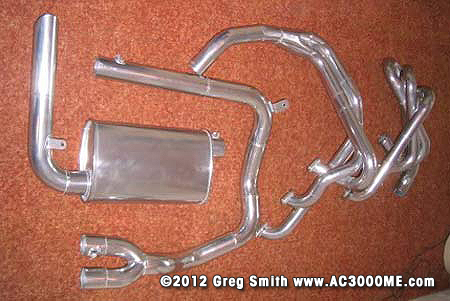 The clutch is a special sintered iron one made up for us, and my friend John Needham of Old Car Gearboxes here in Melbourne made us up a straight cut close ratio gear set which has proved very effective, if a bit tall in first.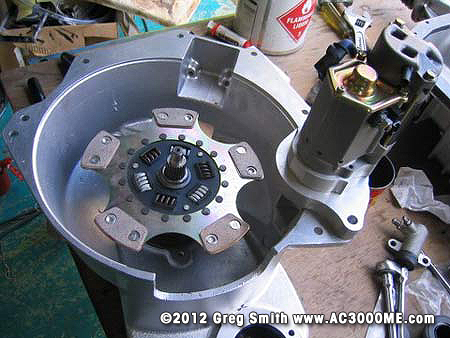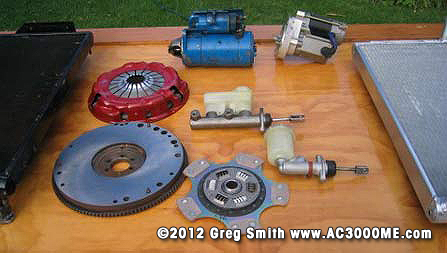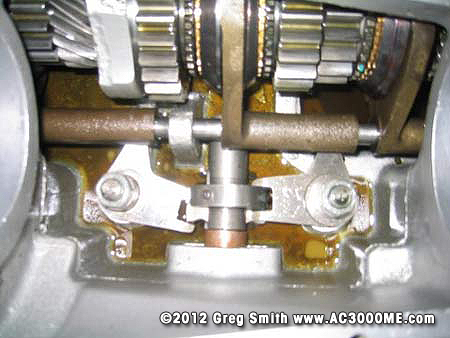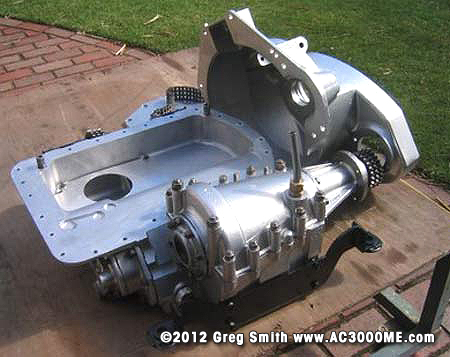 We discarded the standard diff and machined up a new housing to which we fitted a Detroit Locker differential unit and this has proved outstanding on tarmac rallies, especially on special stages.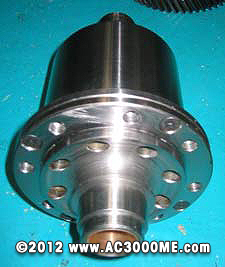 We have managed to have another engine bay fire not withstanding the fact that the turbo is long gone and put this down to excessive heat under the bonnet.

With the induction cover sealed up so we weren't gulping in hot air traveling up from the exhausts (there is a great length of pipes under there) the under bonnet temperatures became quite elevated, and one way we have tried to allieviate this is to ceramic coat the exhausts which has dropped the temp dramatically.
The other mod we made was to fit an 8" exhaust fan between the engine bay and the boot to pull the heat out of the under bonnet area during stops or delays.

There is a second fan that then exhausts this extra heat out through the boot floor above the muffler, thus cooling this as well.
As far as the interior is concerned the standard rear interior firewall has been replaced with an alloy unit with high density heat insulation added and it is fitted by using four Dzus fasteners so that the front bank plugs and tappets can be reached easily.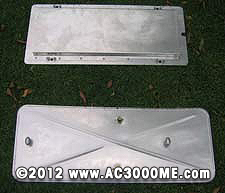 The standard seats have been replaced with Lotus Cortina lightweight race units (saves about 50KG) which hinge forward on pip pins to allow access
to the rear.
We have the usual cut out switches required by regulations, fire system and pump and fan switches, but basically the car is standard, even the
electric windows and lights are still fitted and work although I would dearly like to change their motors for pieces of string and a ring pull (18 KG to be saved there)
All in all it has been a good little car although it did give us a few problems until we found the oil pick up was jigged to be just 1 mm above the floor of the sump!! Another AC abberation!!
My only complaint would really have to be the weight. At 1105 KG we have trouble being competitive with lightweght Porsches, but in the last event they all either blew up or crashed and we skated through from through from the rear like Steven Bradbury and won the class!!
There are some other developments on the drawing board but I hope this gives you some idea of how #156 is going.
Cheers Greg